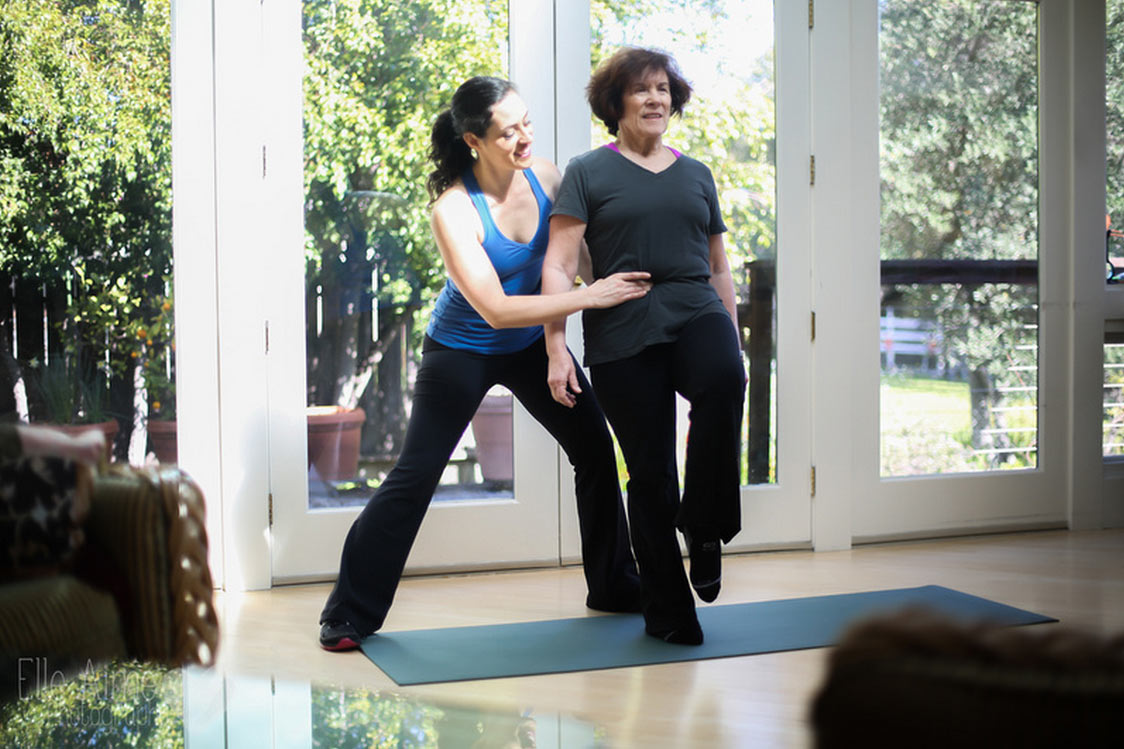 Feel better in your body with Hot Mama Pilates in-home fitness, perfectly designed with new moms and pregnant women in mind.  This is how it works:
In-home sessions
This is not a DVD.  This is not a YouTube video.  This is a hands-on, personalized Pilates session designed for you to get the best results.  Convenient, in-home sessions help you take the time you need to put yourself first.
Personalized workouts
We start with a fitness assessment to determine your body's strengths and weaknesses.  We then build a series of sessions to help you meet your goals, strengthen your body and look great.
Specifically designed for women
No doubt, women's bodies have different trouble spots depending on if they are pregnant, a new mom, post-menopausal or none of the these.  And no doubt, being a busy woman means less time to stay in shape.  That's where Hot Mama comes in.  We're here to help get you back into shape and / or keep you in shape.  We maximize your workout time and focus on trouble spots for women, to have you looking and feeling great as quickly as possible.
Homework you'll actually do
True, no one likes homework but we make it easy.  No outlandish equipment that you'll never use, no time consuming workouts without results – just simple exercises you can incorporate into your everyday life.
YAHOO and 5 stars for Cara! I've worked with Cara for misalignment through my feet and also tenderness through my psoas. She was so mindful and educated when it came to helping me! As a fellow instructor, I especially respect Cara's 8 + years of experience and first hand knowledge of how to correct less than ideal posture. She was intensely focused when it came to helping me. We did very small movements that helped immensely and had immediate results.
Add to that all, Cara is fun and makes the class go by so quickly. I highly recommend Cara as an instructor!!!
Cara worked with me at home doing Pilates as a means to help me increase my core and leg strength. I run, dance and box, but before I could increase my athleticism I needed to Pilates training to develop the strength needed to avoid injuries. Cara was devoted to helping me in this goal and also brought a profound understanding of the body and a gift for compassion and non-judgement. She is the best instructor I have ever worked with and I would recommend her to anyone interested in exploring their body's capabilities through Pilates training.
Still have questions or want to book a Hot Mama session?  Get in touch with us!  We look forward to hearing from you and aim to reply within two business days. Call us at: (650) 746-4774 Or, send us an email by filling out this form: