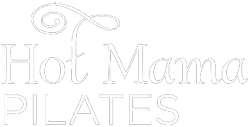 Feel better in your body
In-home Pilates for busy moms, pregnant women, menopausal women, and men too!
Find out how we can help
Reduce back, knee, hip and other pain
that is often associated with pregnancy and motherhood
Create flat abs
by healing and restoring stomach muscles, for that pre-baby belly
Improved muscle tone
to keep every part of you limber and strong
Improve body posture
to keep back pain at bay
Increase muscle strength and flexibility
for a long, lean physique
Strengthen core muscles
which are essential for picking up your baby dozens of times every day
Feel better in your body
by strengthening what is weak and stretching what is tight
Reduce stress and feel great
for a happier and more active life
I highly recommend Cara.  She's been my Pilates instructor for the last 8 months and is amazing.  I started working with her for problems with my lower back and general flexibility issues and continue to work with her because I feel significantly better afterwards.  Cara created a tailored approach, along with detailed instructions for homework, that has resulted in dramatic improvement.  She took the the time to understand my problems and assess my body and is always cheerful, energetic and positive.  A+.
Working out (Pilates) with Cara is a pleasure!   She knows all of the moves, and is very caring and kind.   She is a joyful person, and she makes the workouts fun.   She is knowledgable about all sorts of injuries (and how to prevent them, and how to work within the confines of an injured person's limitations.)
Hot Mama Pilates gets new moms, pregnant women and menopausal women feeling good in their bodies. We focus on Pilates exercises to reduce back pain, create flat abs, improve muscle tone, improve body posture, increase flexibility, strengthen core, and reduce stress – the things a woman's body needs most.
Because we know your time is precious we provide in-home sessions for San Francisco based women. Nap time is now Hot Mama Pilates time.
Find out more about Hot Mama Pilates, who we are, what we do and how we help can help you feel better in your body.  Contact us with any questions or to book an appointment!
Cara is an awesome Pilates instructor. She helped me work on my breathing and strengthening my core post-baby. Loved my privates with Cara and encourage anyone, especially post-baby mamas, to check her out!
Still have questions or want to book a Hot Mama session?  Get in touch with us!  We look forward to hearing from you and aim to reply within two business days. Call us at: (650) 746-4774 Or, send us an email by filling out this form: